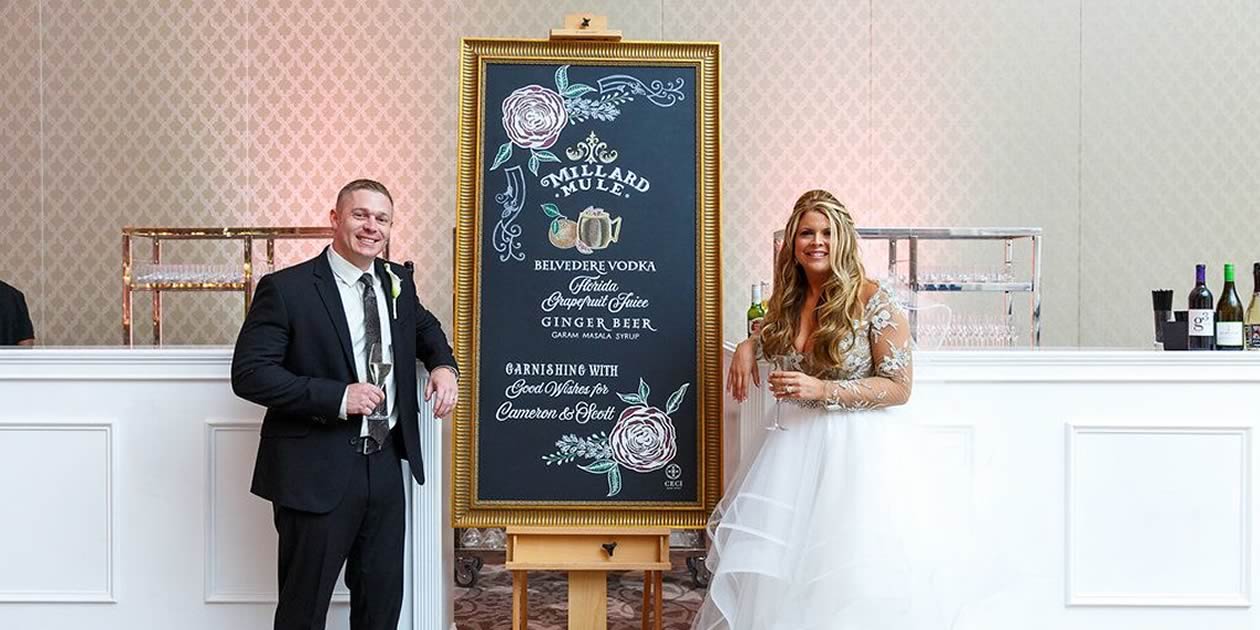 Four Seasons Resort Wedding and Rehearsal Dinner – Cameron and Scott
"For you see, each day I love you more. Today more than yesterday, and less than tomorrow." – Rosemonde Gerard

The layers of lovely detail on this wedding weekend all took inspiration  from the stationary suite designed by Ceci New York.  It started with the custom illustrations and the bride's exquisite taste in picking her dress, and we all drew inspiration from those elements and curated a weekend to remember at the always stunning Four Seasons Resort Orlando.  The attention to detail on decor and music was equally matched by the team at the Four Seasons Resort, and guests were entertained and delighted for the entire weekend.
Venue: Four Seasons Resort Orlando at Walt Disney World Resort // Planning: Trés Chic Southern Weddings // Photography: Victoria Angela Photography // Videography: Jeffrey Stoner Video // Stationery and Brand: Ceci New York // Dance Floor: FH Weddings and Events // Gown: Hayley Paige at Calvet Couture Bridal // DJ: DJ Jacob Co // Linens: Nuage Designs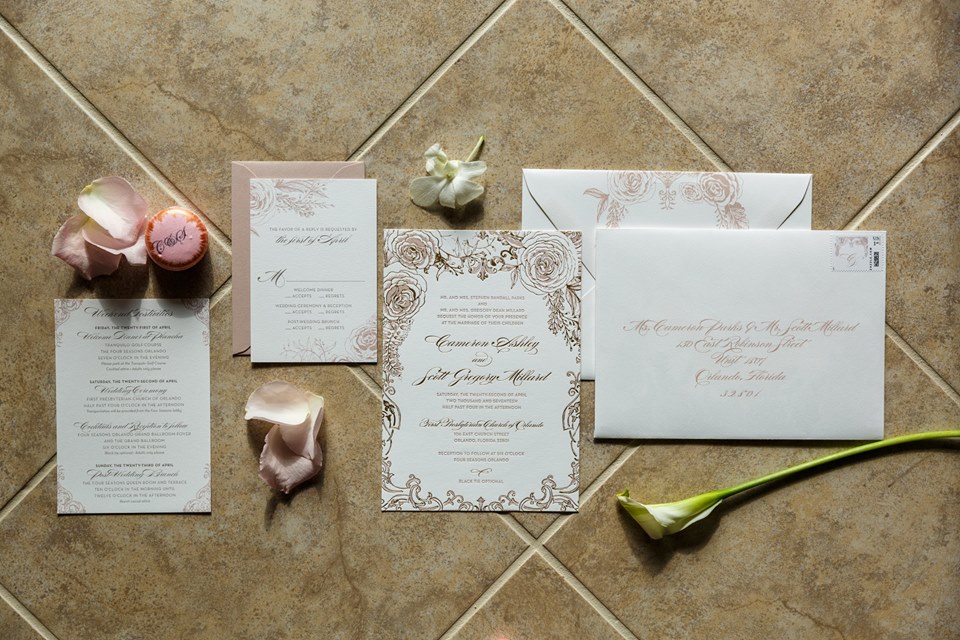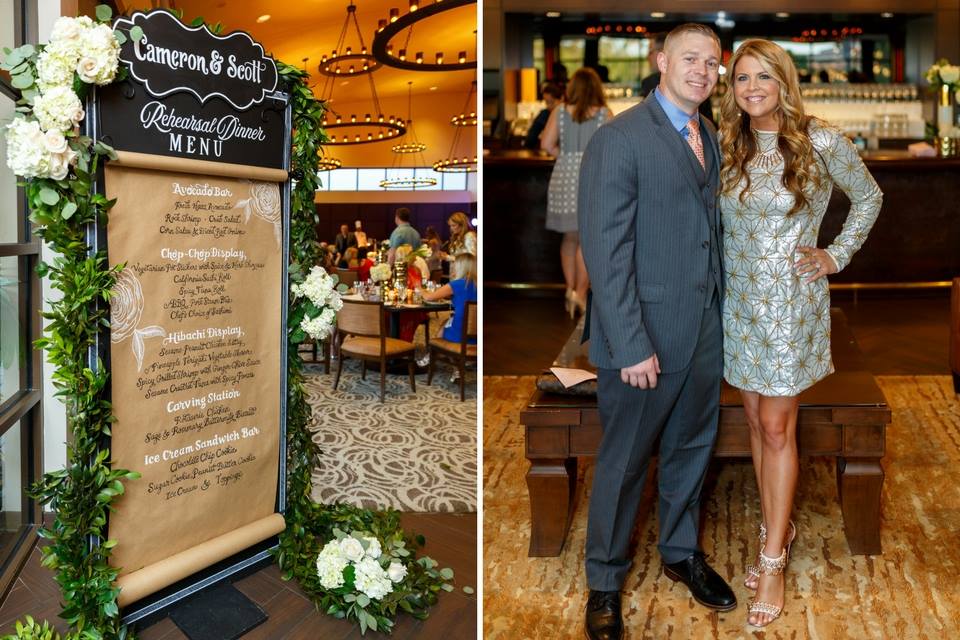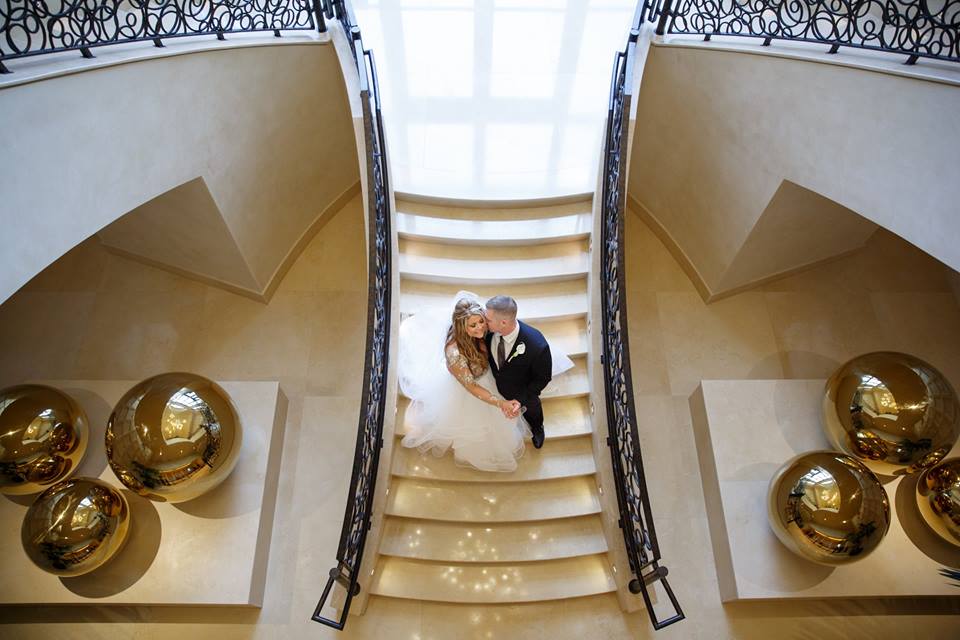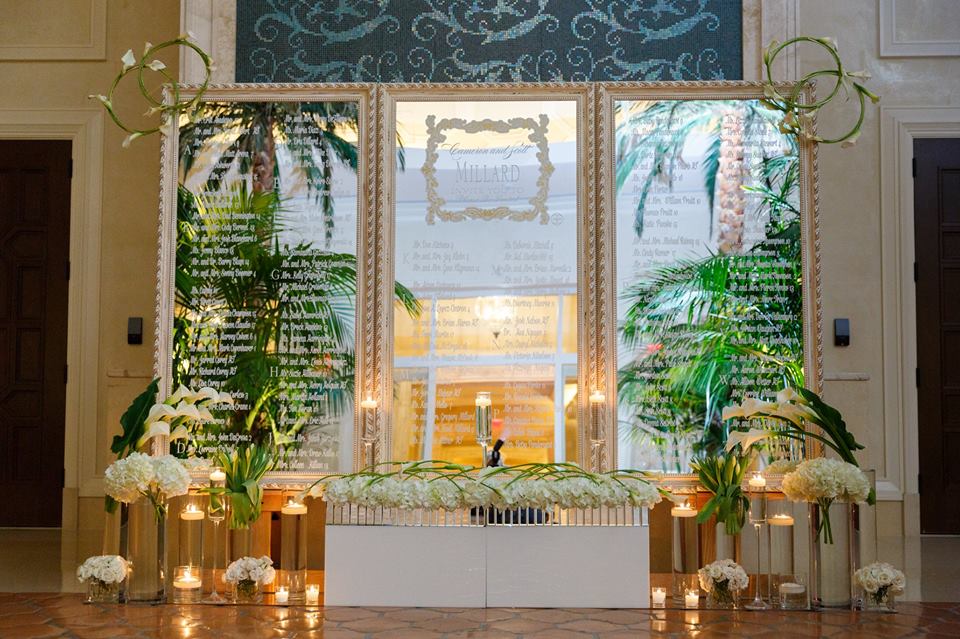 In collaboration with Ceci New York, I was able to utilize the unique graphics from the stationary, incorporating them into our vinyl design on the mirror as well as all of my hand illustrations.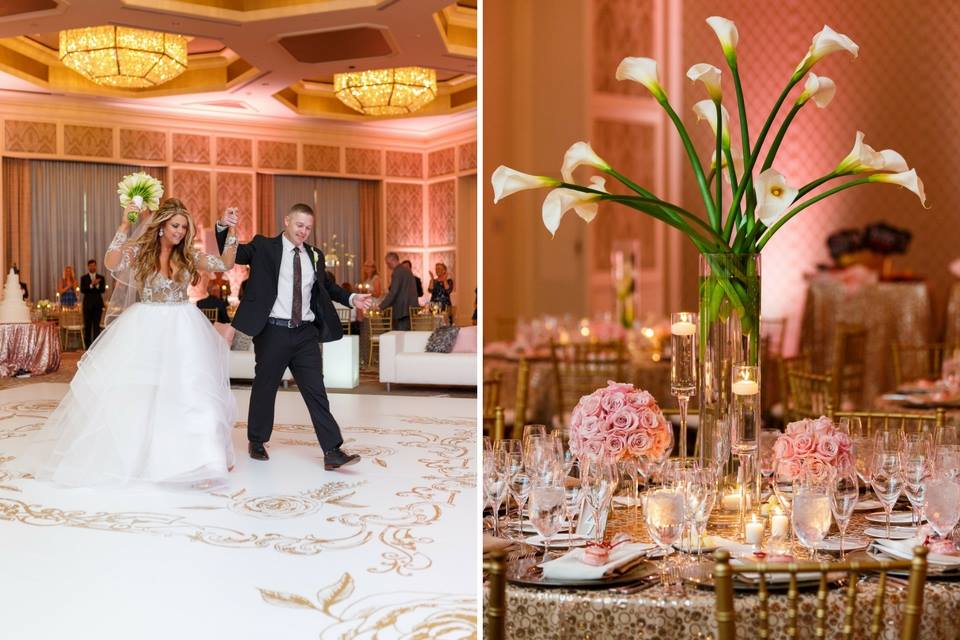 I had the pleasure of meeting  Ceci in June of 2016 at one of my favorite conferences, Engage, and was able to chat with her during a breakout session about  creatives collaborating to build on each other's work.  It was then thrilling to discover that we shared a mutual client and would be able to put my concept to work!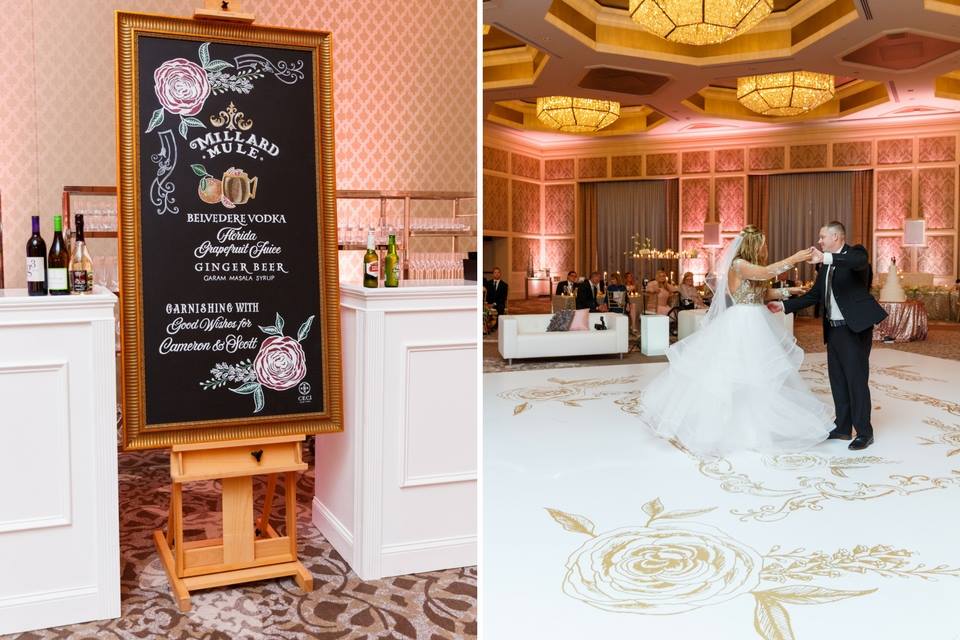 Whitney, of Tres Chic Southern Weddings, orchestrated and curated all of the layers of detail, including this amazing floor design executed by FH Weddings.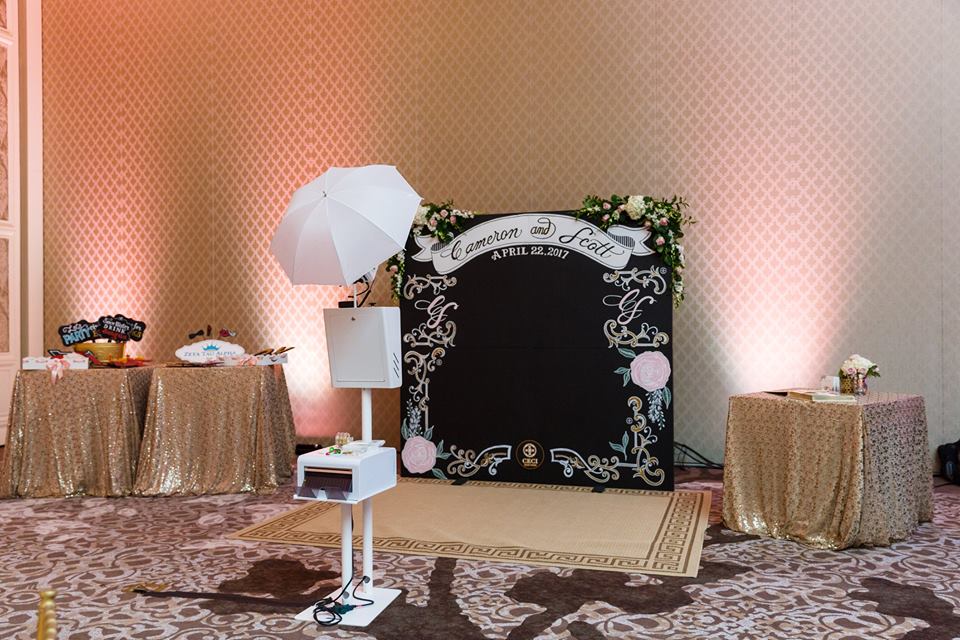 The photo area was just off of the dance floor , welcoming guests to be stylish – just like the bride and groom!
I also customized all of the accesories to match the bride and groom's alma maters and interests!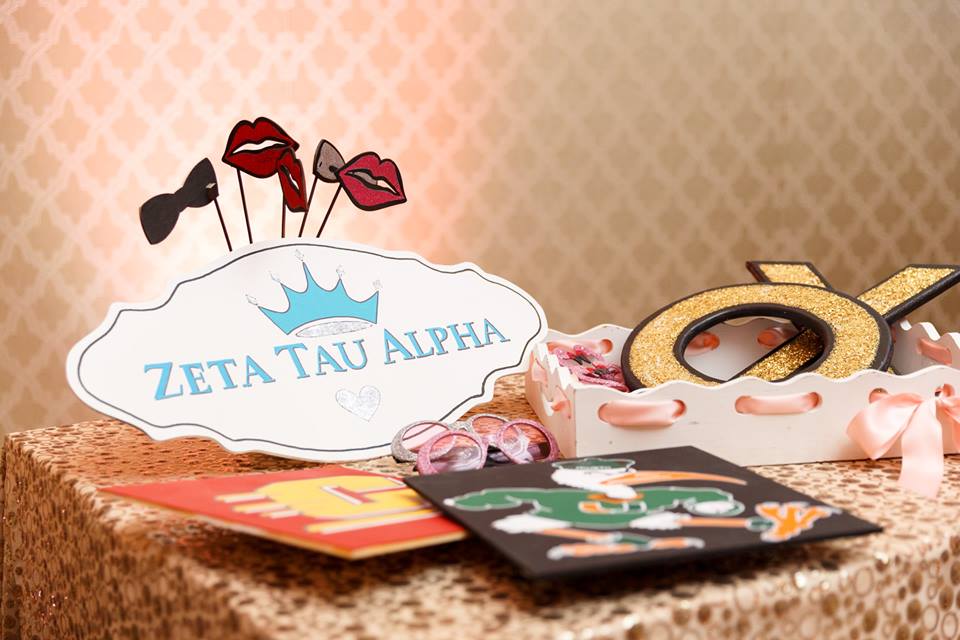 Ceci created the cards that we used in a custom guest book: guests wrote a note to the couple, slipped it into an envelope, and the notes – along with images – were attached for the couple to enjoy for years to come.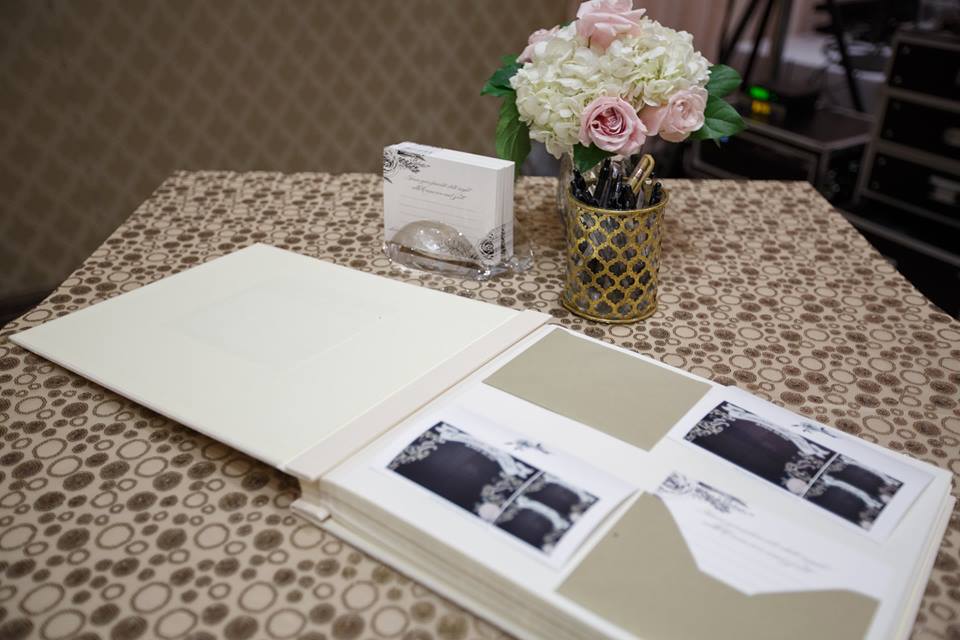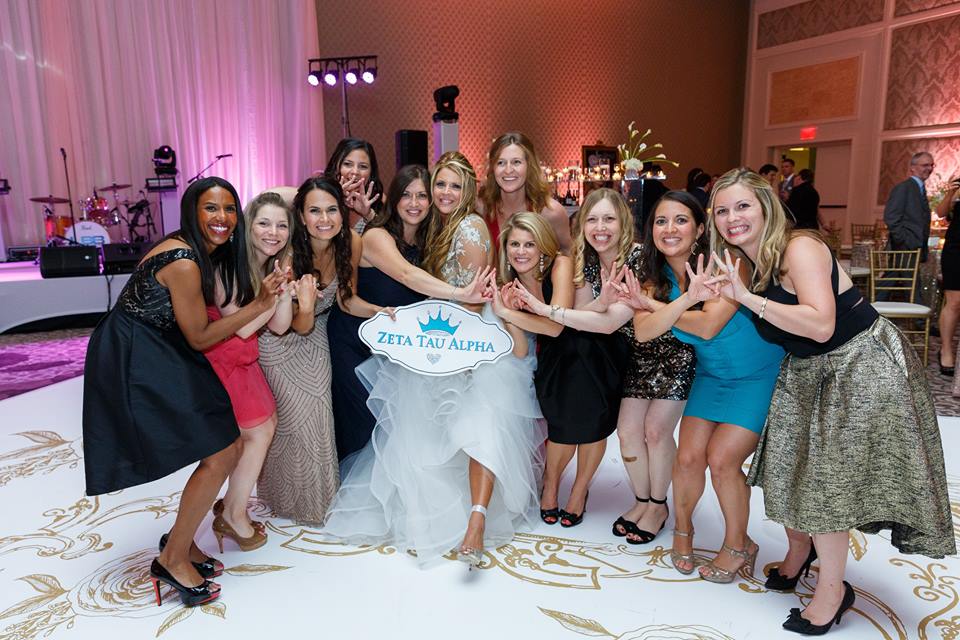 Then came the after party!  Most importantly, Jacob Towe was spinning tunes, and an entire new round of fun food was provided to entertain guests!