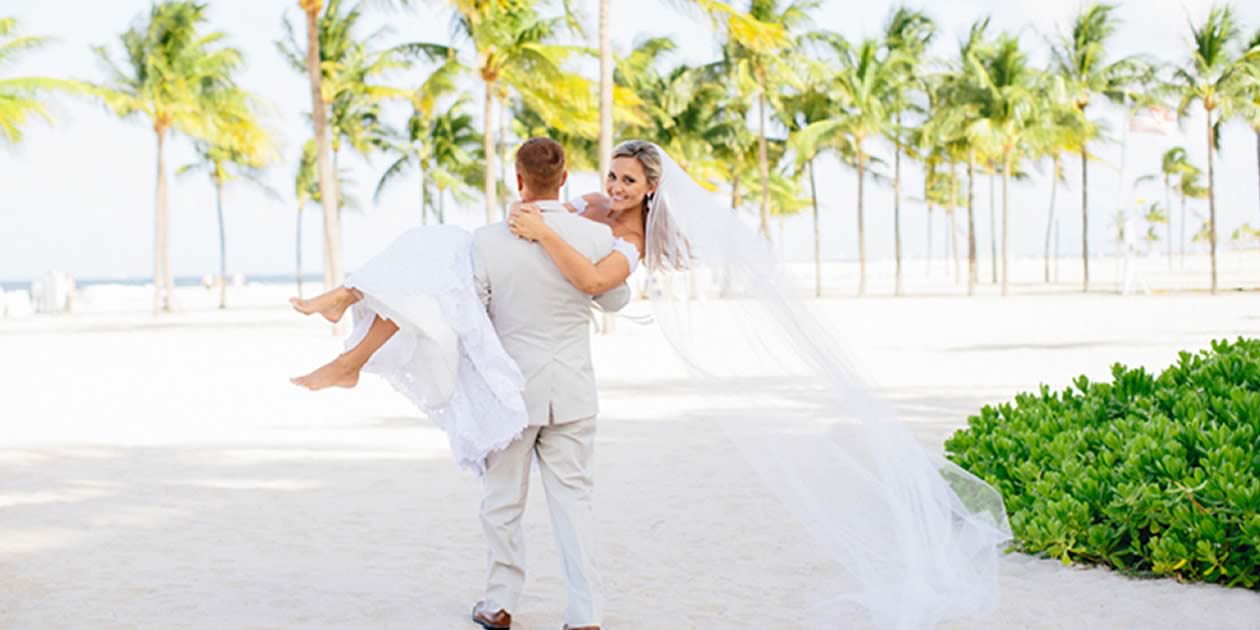 Dani & Chris Destination Wedding Islamorada, FL Part 1
The Florida Keys are a magical place; a "time stands still" paradise made for marrying.  Driving down the long causeways and leaving the mainland behind you begin to soak up the breathtaking backdrop of nature and put yourself in a different state of mind.  This is just what Dani and Chris envisioned, a weekend of celebration with family, friends, and the wedding of her dreams.  She will be the first to tell you she has been planning this since she was a little girl.  The wedding, planned to complete perfection by vision of the bride is filled with loving details that make my heart flip with joy to be involved.  This beach side soiree was casually elegant and epic fun at the same time.
Guests were offered  champagne as a welcome seaside to sip while waiting for the bride to glide down the sand.  Dani and Chris chose to have a first look and photos so they could enjoy the fun cocktail hour with there guests.  The cocktails were set against the sound of the steel drummer while sipping signature cocktails.  The Big Board stood on the sand ( its first trip to the beach!) and was a charming backdrop for guests to take photos.  Guests were asked to write a note to accompany there polaroid picture in the guest book.  The full fresh seafood bar was a nod to the groom and was aptly named for him.  Enjoy the images and stay tuned for dinner, dancing and the vendor list.