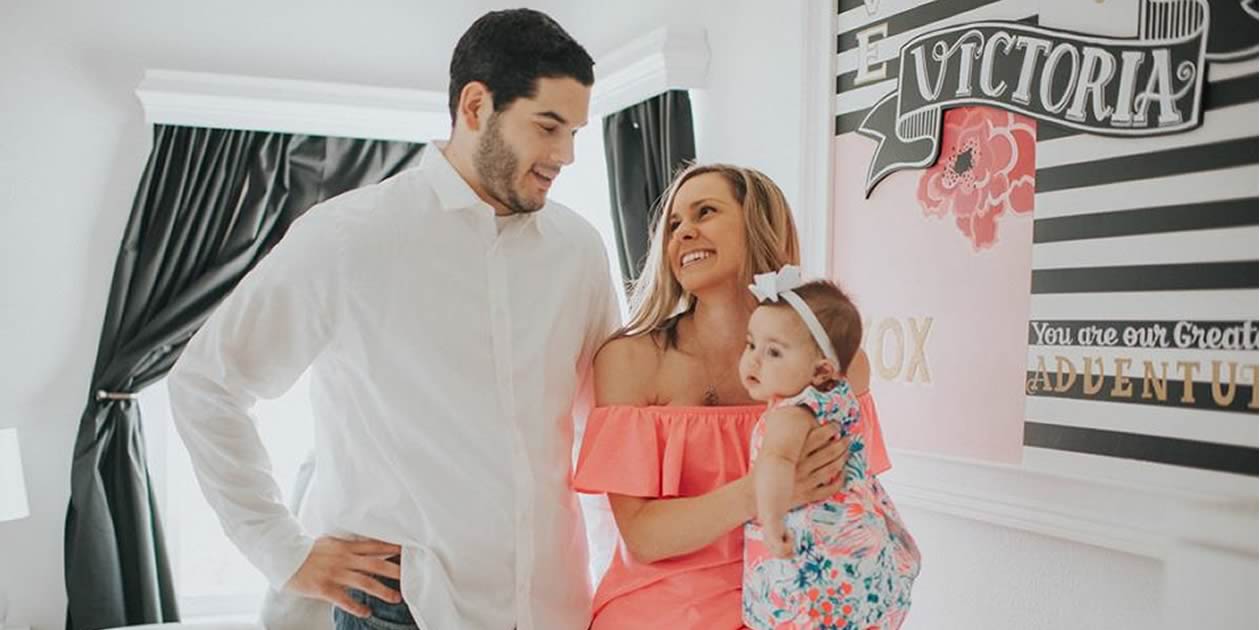 Nursery Decor for Baby Victoria
Celebrating family! Lauren and Alex first came to us as clients for their beautiful Kate Spade-inspired wedding…then returned to us via Lauren's mom for a nursery piece! So, we sketched up some more Kate Spade-inspired details and created our very first nursery décor for the oh-so-darling baby Victoria. We are so grateful for clients that share in their life moments with us! – Kimberly McFadden
Say HELLO to Tori!
Oh my, with that infectious grin….we that know she's on her way to being a Kate Spade girl!
"Her room is a mix-and-match affair of hand-curated pieces acquired from travels near and far.  She loves to layer all things sublime, sumptuous, and exquisitely formed (and to hide the rest in a cabinet.)  Creativity and cleverness are her most valuable assets.  She is not afraid to make mistakes. Behind every door, color and humor abound…as do fresh flowers (almost) always.  Her motto:  buy what you love, and you'll never go wrong."  – Kate Spade
The Design Process with Kim:
I love introducing my clients to classic chalk colors beyond black (yet, we always maintain a nod to the rich hue that makes our work so sharp.) We used a custom pink as well as an application of the finest gold glitter, which just makes you smile in person.  As a long time fan of Kate Spade, I was thrilled to illustrate a graphically-engaging version of a pink peony as the center accent.
Need more Kate Spade inspiration in your life? Check out the wedding that started it all – Alex and Lauren's classic Kate Spade-inspired wedding at the Omni Championsgate!
Photographer: Artful Life Photography // Décor: Chalk Shop Events