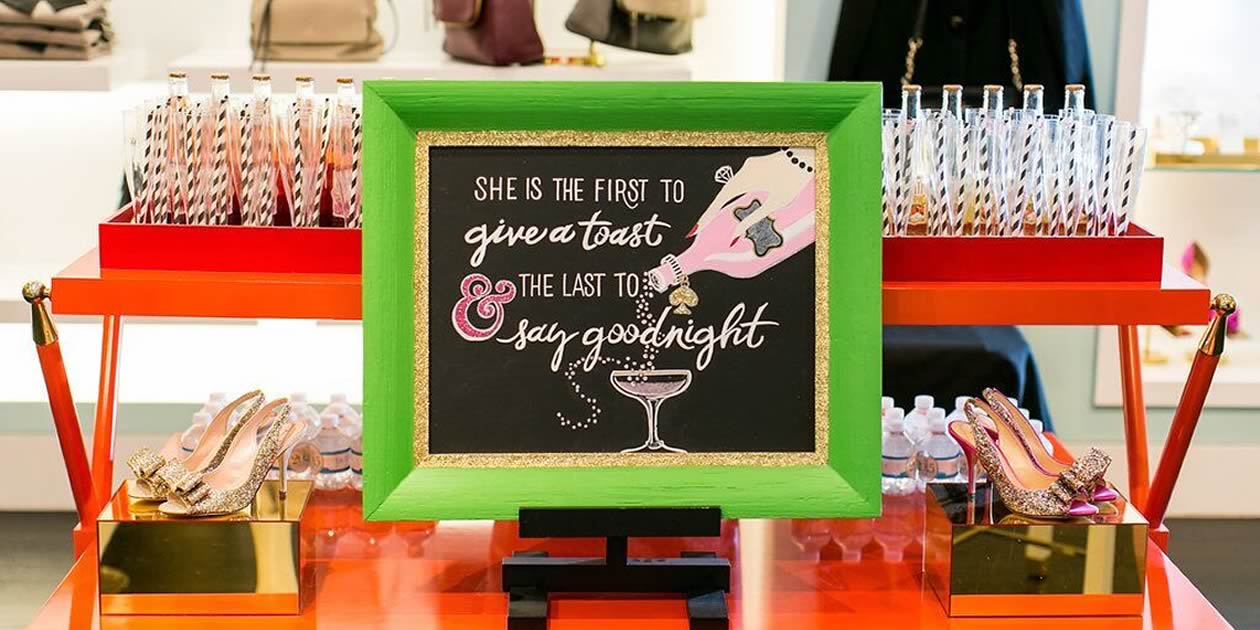 Kate Spade; A Creative Influence
Kate Spade brings to mind playful colors, whimsical joy and bright creativity.  An influential designer, that brought a breath of fresh air into the world of fashion. Her fun and quirky designs always brought a smile to my face and fed my creative appetite. I produced a small event with a lovely team of ladies for the Kate Spade brand back in 2016. I have never blogged  the images previously, and thought now would be a nice time to reflect on all the people her visionary brand continues to inspire and entertain. I must admit I am a fan with books, dresses, shoes, and postcards of her sayings on all my pin boards around the studio. I always felt inspired by her sense of individual style that radiated through the brand. Deeply saddened at the loss of such a creative spirit.

Hopeful that her memory serves as a reminder to us all to extend grace to those around us, as we never truly know each others struggles. XO Kim
Vendors:  Planning: Anna Lucia Events // Photographer: Jacqui Cole // Floral: Raining Roses //  Singage: Chalk Shop Events // Gelato: Cafe Ala Carte // Stationary: Dogwood Blossom Stationary // Shopping Music: Our DJ Rocks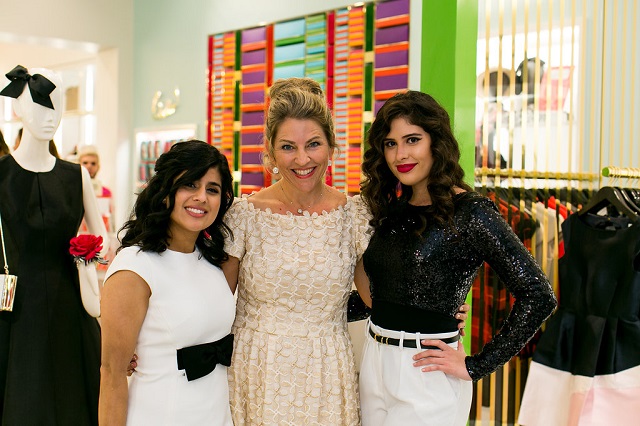 In the spirit of Kate, I chose to wear a vintage dress for the evening, and of course her iconic bow shoes.  We hosted brides for a little after hours soiree, showcasing products from the boutique that you might use throughout the wedding weekend.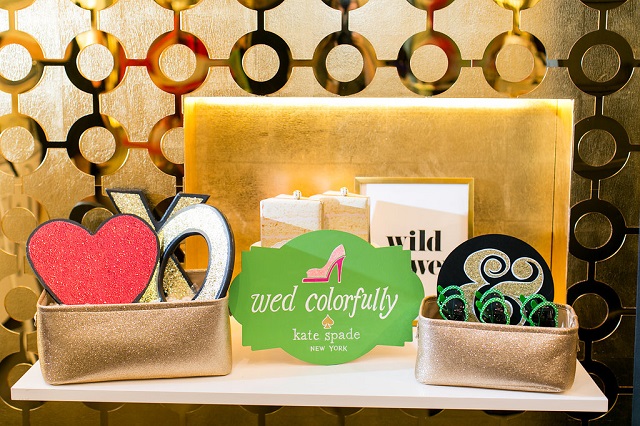 "wed colorfully," was the design motto that Anna of Annna Lucia Events  and her team agreed would be fun and festive.   We met at the Orlando boutique and picked the furniture pieces and layout of  mannequins, leaving room for our friends who would be bringing the adorable Gelato Carte.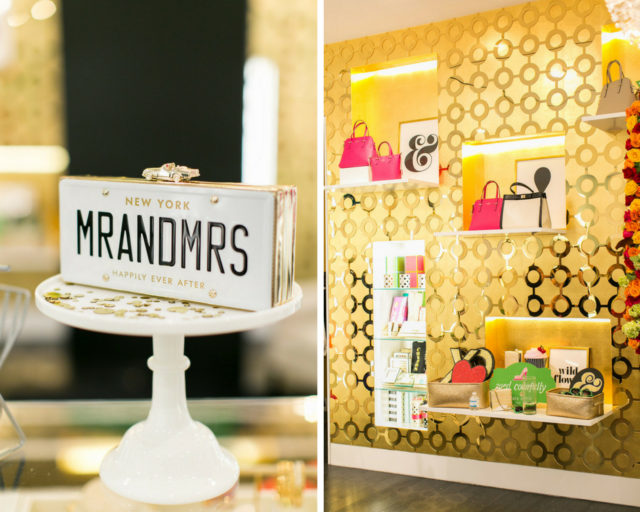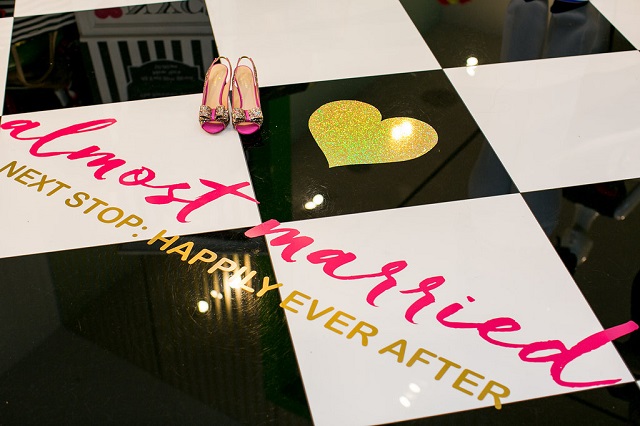 A well placed detail….instead of a Welcome Sign, a vinyl installation was placed on  the classic black and white marble floor of the Entry.  We also featured bridal bingo on the adorable letter press cards from our friend Denise.  The winner of Bingo took home the MRANDMRS clutch from Kate Spade.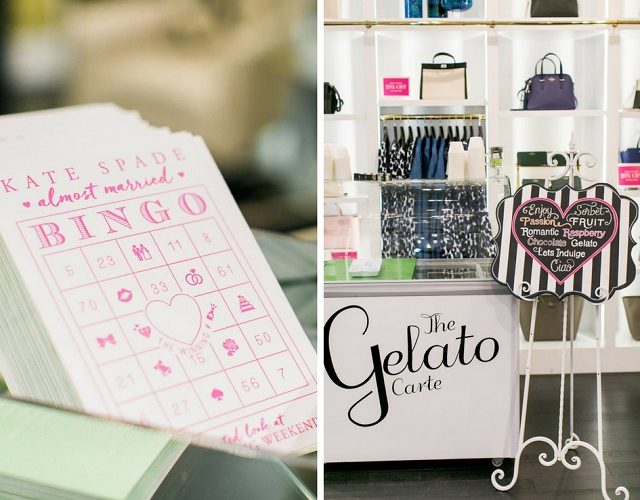 There is no gray area when it comes to my love of black and white stripes…I could not wait to translate them into the signage and play with color and shape.   Black and white has a graphic sensibility, it is always classic and never shy- but also not outspoken.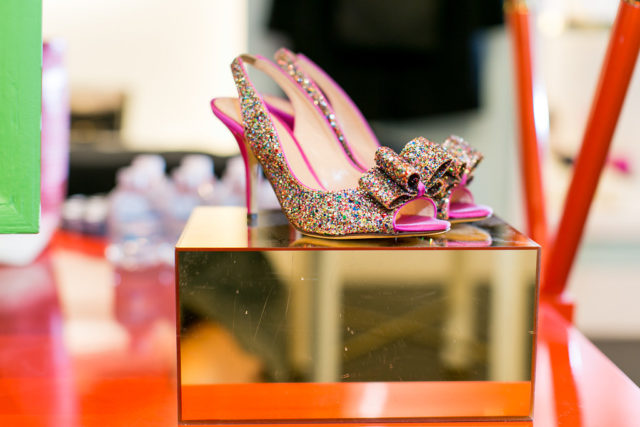 We all agreed the iconic sparkly shoes needed to be an element of display as they are such a spirited accessory, making a great element for our pop up bubbly bar.  I especially loved taking this Kate Spade quote and graphic,  interpreting it from the Chalk Shop point of view.  ( Yes, I hand painted the frame Kate Spade green and glittered the inside edge of the frame!)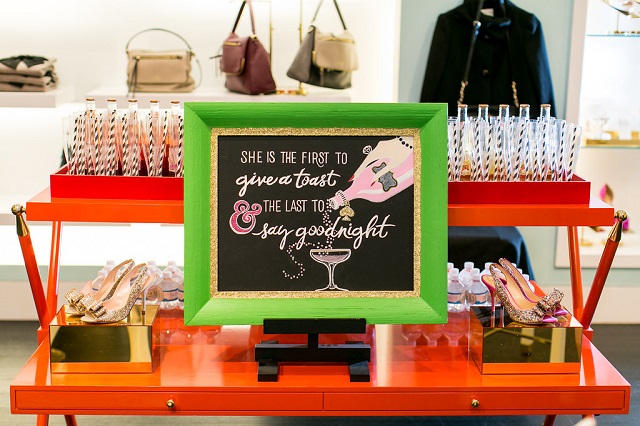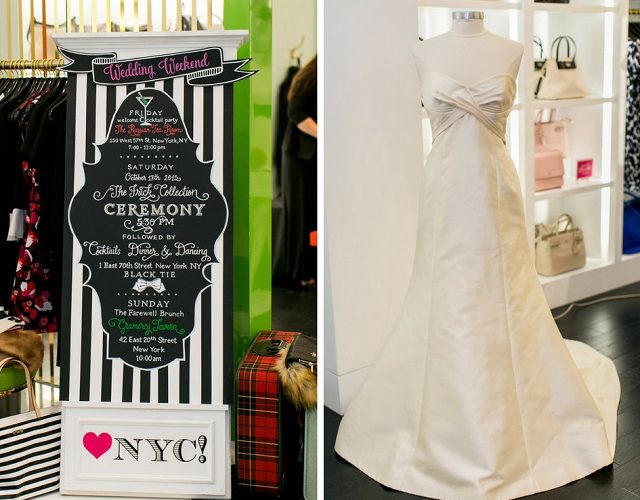 Our imaginary colorful client would most certainly be jetting to New York to hold a wedding weekend that included the Russian Tea Room ( Rehearsal Dinner)  The Frick Collection ( Ceremony & Reception) and Gramercy Tavern ( Farewell Brunch)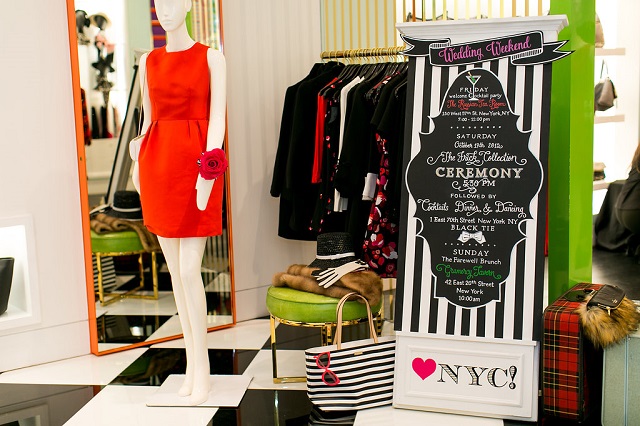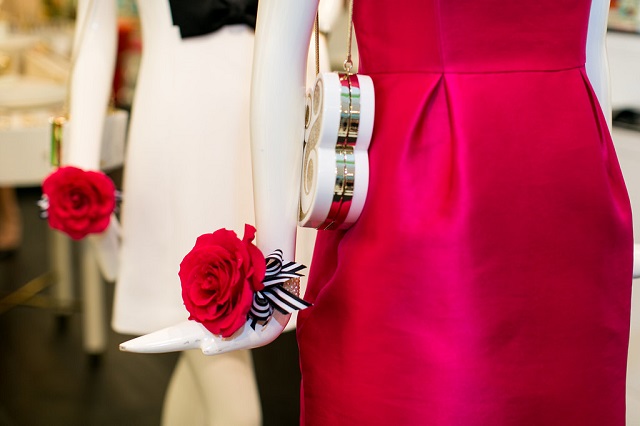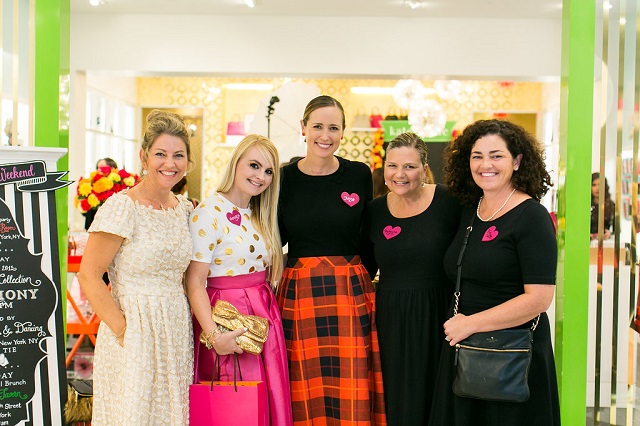 I have always had a passion for entertaining, as a hostess its important to  invite friends, who you know will be a  great party accessories, as they light up a room.    Thank you Victoria, of Victoria Photography ( pink skirt) and Rebecca Grinnals and Kathryn Arce of Engage Summits.  Anna, her team and I all loved having you join us!