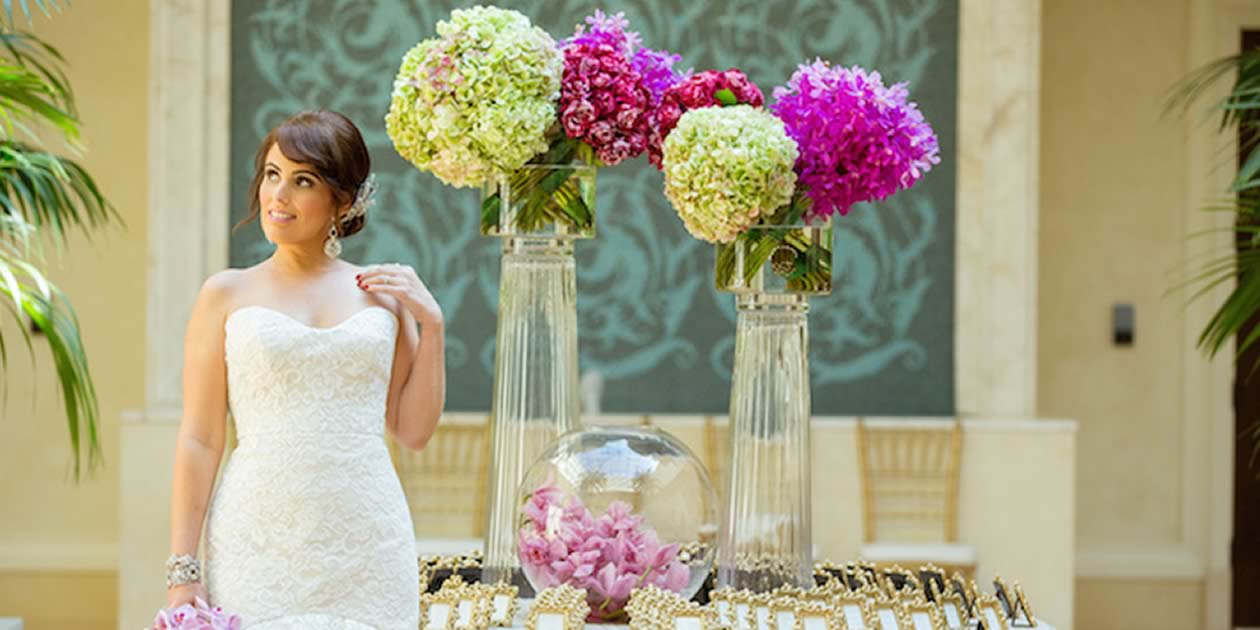 Four Seasons Resort Orlando: Glamorous ABC September Meeting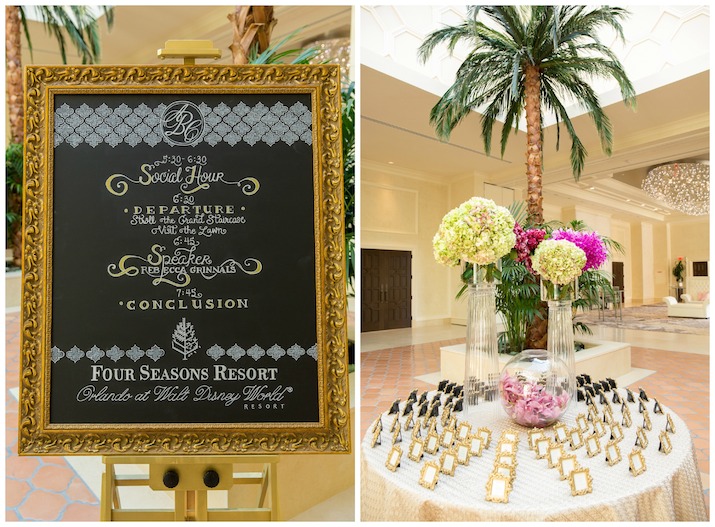 The luxury of the Four Seasons brand combined with speaker Rebecca Grinnals of Engaging Concepts resulted in a sold out Association of Bridal Consultants cocktail soiree. The Four Seasons Resort Orlando is the largest and newest in the global Four Seasons portfolio and, as you can imagine, it has a state-of-the-art facility to amaze and entertain. Sascha Voss of the Four Seasons  along with Whitney Carillon of Tres Chic Southern Weddings & Events delighted all the seasoned wedding professionals by showcasing the facility.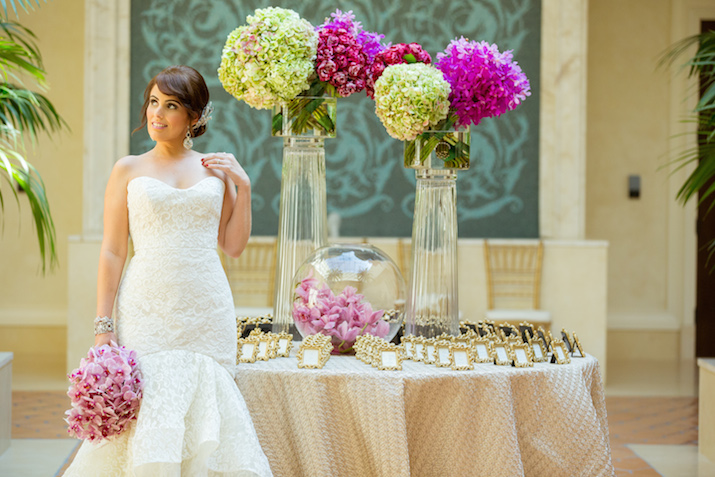 Victoria Angela of Victoria Angela Photography, who collaborated on the event as the Co-Director for ABC of Central Florida, captured the Solutions Bridal Style shoot of the facility and then snapped all the wonderful design details provided by Orlando's finest vendors.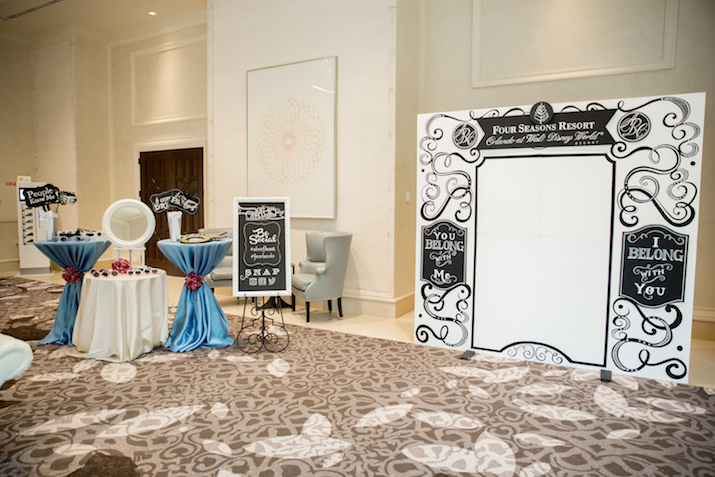 Chalk Shop Events styled our white chalkboard photo backdrop for the cocktail hour. I love this idea of the lounge area for spirited interaction.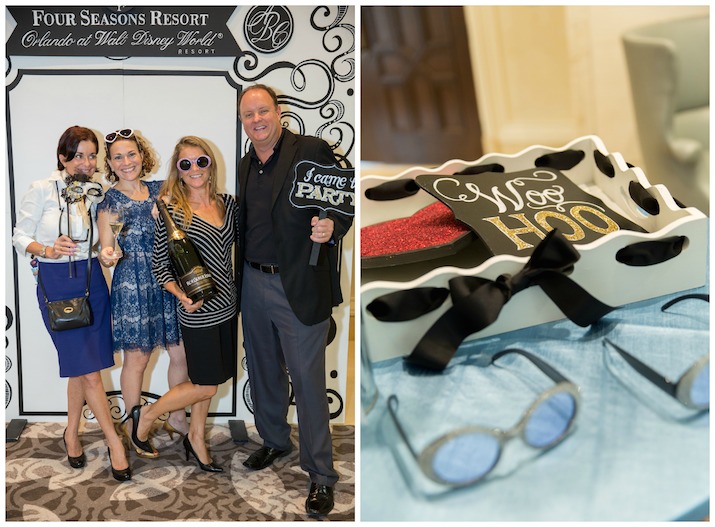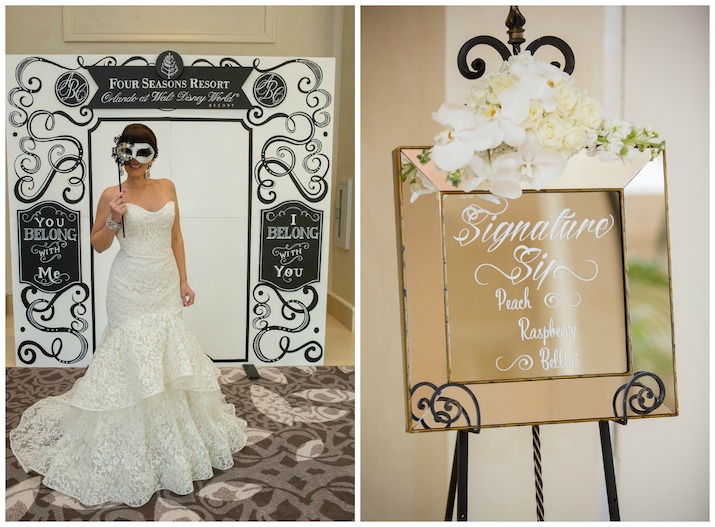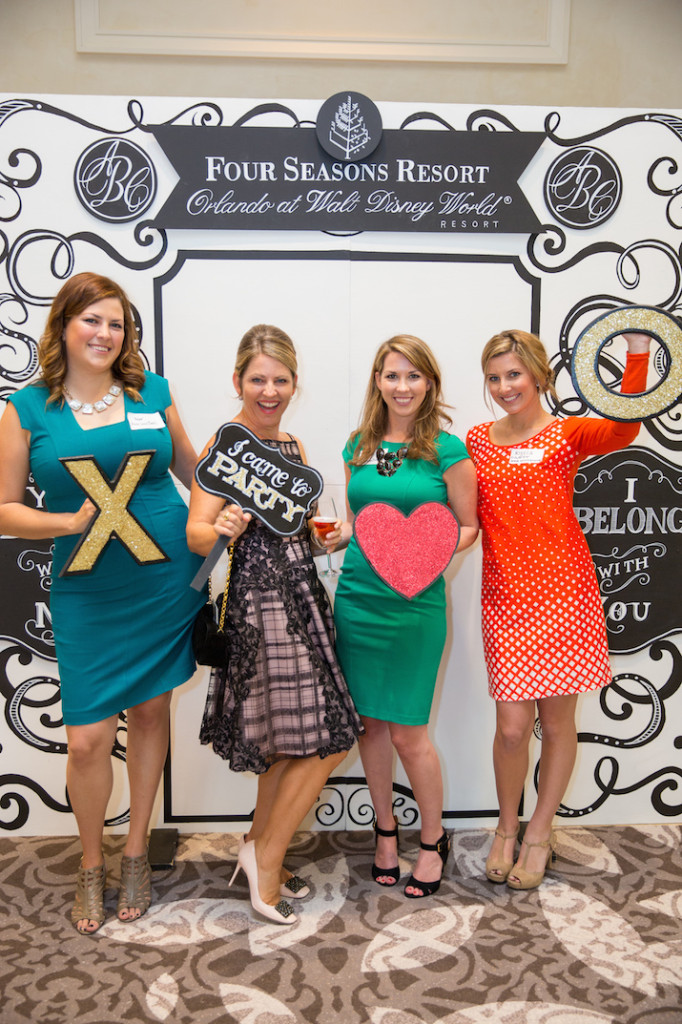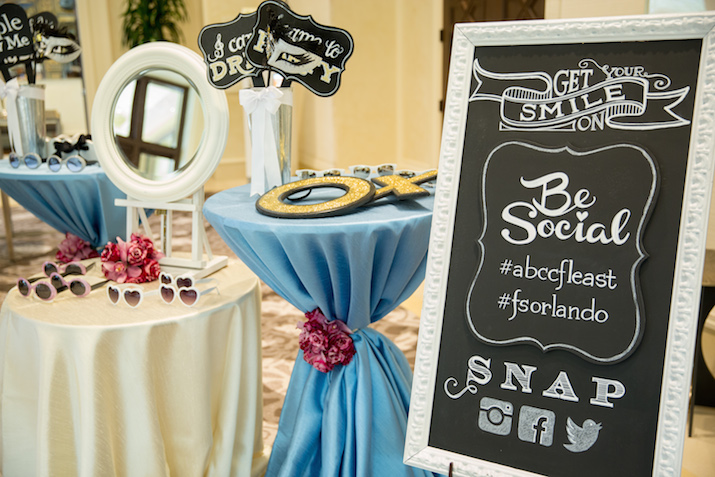 During the ballroom portion of the event, Rebecca Grinnals inspired and challenged us to provide extraordinary service that is exceptional and authentic. It was such a treat to hear Rebecca speak–definitely on my Top Ten List for 2014! (Isn't it great that she calls Orlando home?!)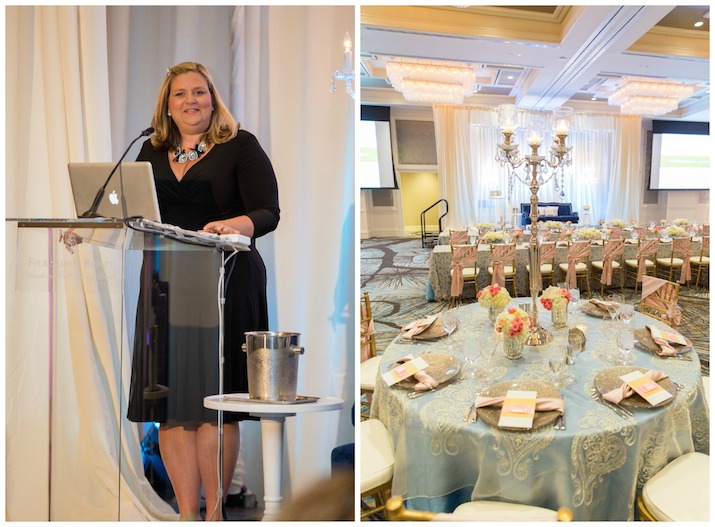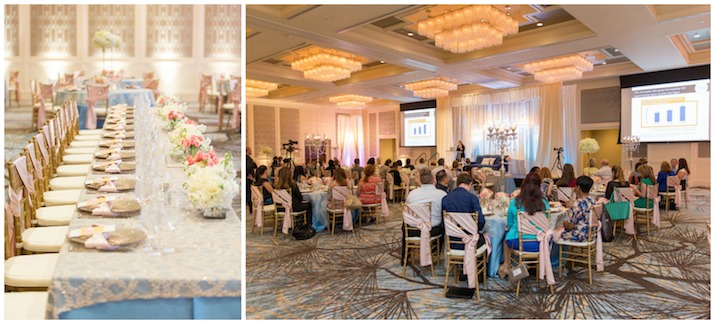 The video shot by Victoria Angela Photography really shares the story of a remarkable celebration of Orlando and the direction we are heading in the luxury market.