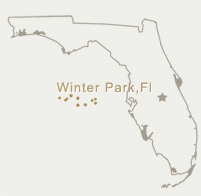 "Life should be a stylish adventure, I love creating additional style with joyful boards."
Kimberly McFadden has consistently designed events since graduating from Interior Design School in Chicago some twenty years ago. Her portfolio of Life includes, residential, corporate, and country club design in the first decade. In the second decade a relocation to sunny Florida and a successful run of managing her husband's business fine tuned her business savy. Chalkshop is a boutique concept that allows her to use her architectural drafting skills in a creative way and focus on the celebrations of monumental occasions.
Kim has a knack when it comes to events. With a gift for making clients comfortable, (everyone has a budget) adapting there style into a project, ( we all love unique!) and helping them make decisions along the way ( who knew the details involved in Fabulous) the results speak for themselves. Kim's chalkboards capture and communicate the "Moment," of a celebration.